About Us
Plumbers are often too busy to create good DIY information for householders to follow. By talking to various experienced plumbers we are able to pass on useful tips and information.
Our Contributers
Dave Cunningham - www.GoldCoastJoinery.com.au
Kitchens Gold Coast specialist Dave advises on issues he encounters when installing new kitchens or renovating an existing kitchen.
Blair Friend - www.CreationsInColour.com.au

Painter Gold Coast with years of painting experience Blair can advise on issues to get the most out of a repaint. Blair knows which paints will last in steamy bathrooms or kithens.

Shamus Cameron - www.CameronConstructions.com.au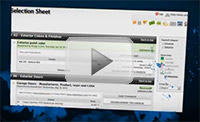 Design &amp Construct Builder Gold Coast Shamus advises on issues with either a renovation or when a complete building job. Co-ordination of trades is an important factor to a successful job.

Jeff Thatcher - www.JTAirconditioning.com.au
Electrician Gold Coast
Jeff is an experienced air conditioning contractor and electrician.