Leaking Plumbing & Termites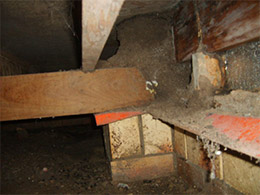 There are a number of conditions that will contribute to the infestation of termites into a building. One of the conditions found on 90% of property's is the lack of or inadequate drainage, leaking pipes against the buildings' foundations and even leaking showers inside the building. The excess moisture these leaks and poor drainage create over a period of time are an ideal condition for termite activity.
Subterranean Termites rely on the ground for moisture and in extreme cases where a house is built on a subfloor, a leaking pipe can create enough moisture for a colony of termites to not need contact with the earth for moisture. The leak from the pipe will be enough moisture for the colony to exist. The timber in your house provides a suitable and favourable food source.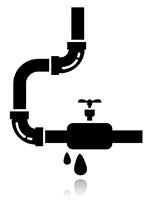 With the moisture from the leaking pipe, the timber house framing, and a dark and often poorly ventilated subfloor, you have one ideal location for a colony of termites right under your house. Termite Barriers Gold Coast expert Tony Casey has found numerous situations where termites are found in bathrooms under leaking showers.
Often this is the case as a subfloor area is not visible from the external areas of the building or is not regularly frequented by the homeowner or tenant. By the time evidence of termite damage is found inside the building you can bet there is a nice big nest crawling with live termites right under your feet.
This is why it is important to have a experienced and licensed pest inspector to inspect your home every 6-12 months. An experienced professional will report any leaking plumbing and pipes that are not adequately diverted into a drain. Reducing the amount of moisture and rectifying your plumbing and drainage may just be enough for the termites to pass by for the time being. You will see from the photo a termite nest that was found under a house on the Gold Coast where there was a leaking shower providing the ideal moisture source discussed in this article.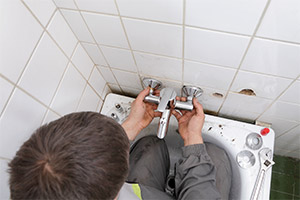 Termite Inspection Report
Gold Coast Pest Inspections are experienced professionals equipped with the latest technology such as infra red cameras - a valuable tool for detecting leaking plumbing and high moisture areas. We provide every client with a report on their property including -:
Full colour photos
Recommendations on areas that are contributing to a favourable environment for termites